Key Appointment Marks Beginning of High Wire's Evolution from a Managed Security Services Provider to IP-Driven Cybersecurity Technology Leader
High Wire Networks, Inc. (OTCQB: HWNI), a leading global provider of managed cybersecurity and technology enablement, has appointed renowned Cybersecurity industry veteran, inventor, and thought leader, John "JP" Peterson, as chief product officer, effective July 17.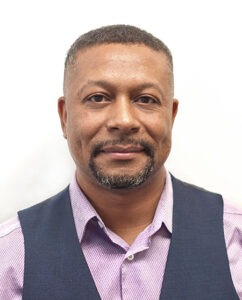 In this new position, Peterson will be responsible for leading High Wire's Overwatch Cybersecurity product strategy and development. He brings to the position more than 30 years of entrepreneurial and executive experience in product development, sales engineering and technological innovation at leading global technology and cybersecurity companies, including Ericom (Ericsson), Cisco Systems, Fortinet, Barracuda Networks, Juniper Networks, Comodo, U.S. Robotics and 3Com.
A U.S. Navy Aviation Electronics School graduate, U.S. Marine veteran and avionics engineer, Peterson has also led several tech startups that he helped fund and scale through acquisitions and initial public offerings. A prolific inventor of leading-edge cybersecurity technology, he is named on 13 patents and patent applications that represent major advances for the industry. As a recognized industry thought leader, he is a sought-after public speaker and media commentator.
"We welcome JP's extraordinary business experience and technology expertise as we prepare to launch a proprietary platform of cybersecurity solutions that will accelerate our evolution from a managed security services provider to an IP leader in cybersecurity technology," stated High Wire CEO, Mark Porter. "We anticipate JP's impact on the valuation and potential of our company to be profound and immediate with the addition of his exceptional vision, knowledge, skills and capabilities."
Commented Peterson: "I'm excited to join High Wire and its award-winning Overwatch cybersecurity team at this transformative stage in its development. We have a unique opportunity to disrupt the Secure Access Service Edge (SASE) space with uniquely powerful cybersecurity solutions that can readily tap High Wire's channel partner network of hundreds of managed service providers and their end-customers represented in the Fortune 500 and Fortune 50.
"Combining the power of these new products with High Wire's broad market reach, I see us taking the cybersecurity world by storm with innovative solutions that are as easy to deploy as they are effective at protecting businesses from the increasing prevalence of cyberthreats."
John "JP" Peterson Career Bio
Peterson previously served as chief product officer at Ericom Software, a provider of Zero Trust cloud cybersecurity solutions. At Ericom, he invented its security service edge (SSE) platform solution and authored three related patent applications. This eventually led to the company recently being acquired by Cradlepoint, a wireless network edge solutions provider and unit of telecommunications giant, Ericsson. Also for Ericom, he established the go-to-market MSSP business model for his product inventions.
Before Ericom, he was founding chief product officer at Open XDR provider, Stellar Cyber, where he invented and architected the company's machine learning and cybersecurity detection logic. He helped lead the company's $7 million Series A funding and took the company's flagship product from prototype to commercial launch. This included building the customer-facing teams for sales and marketing, sales engineering, product management and technical support.
Prior to Stellar Cyber, he was general manager of cybersecurity products for Comodo Security Solutions, a global provider of endpoint protection, where he was responsible for product strategy, management, marketing and evangelism, as well as sales enablement and sales engineering.
As co-founder of Montego Networks, he was the inventor of the industry's first virtual security switch that provides VM-to-VM visibility and security. InfoWorld recognized Montego as a Top 10 Tech Startup in 2008.
At Fortinet, Peterson was responsible for its worldwide product management and sales engineering during the company's pre-IPO period which ultimately led to its $180 million Nasdaq IPO and explosive growth to now more than $4.4 billion annually.
As senior director of worldwide sales engineering at Netscreen, he built and led its global sales engineering team of 120 members, and traveled worldwide architecting and selling firewall solutions. He served on the executive team that launched Netscreen's $160 million Nasdaq IPO led by Goldman Sachs and the eventual acquisition by Juniper Networks for $4.2 billion.
While serving as vice president of enterprise technology and general manager at Barracuda Networks, Peterson was responsible for product management of virtualization solutions and worldwide sales engineering. He was also part of the executive team that launched Barracuda's $74.5 million IPO led by Morgan Stanley, JP Morgan and BofA Merrill Lynch at a $2.4 billion valuation.
Peterson has also held product development, marketing and sales engineer roles at Zscaler, Juniper Networks, and Raytheon/Websense (now Forcepoint), Cisco Systems, U.S. Robotics, and 3Com. While at U.S. Robotics, he traveled globally to help build America Online and its international business partnerships.
Peterson began his career under special contract with the U.S. Marine Corps and graduated from the U.S. Naval Aviation Electronics school as an aviation engineer. He worked on infrared and laser targeting systems on F/A-18 Hornet fighter jets, and received letters of commendation for solving a complex problem that had plagued the entire U.S. Navy and Marine Corps fleet of F-18s.
As a teenage self-taught computer programmer in the 1980s, he built one of Michigan's largest dial-up bulletin board systems and received awards in local computer programing competitions. A star high school track and field athlete and Judo enthusiast, he won regional and national championships and became a Junior Olympic medalist.
To learn more about High Wire's technology enablement and cybersecurity managed services, visit High Wire Networks online or email overwatchsales@highwirenetworks.com.
About High Wire Networks
High Wire Networks, Inc. (OTCQB: HWNI) is a fast-growing, award-winning global provider of managed cybersecurity and IT enablement services. Through more than 625 channel partners, it delivers trusted managed services for nearly 1,000 managed security customers and tens of thousands of technology customers. Its end-customers include hundreds of Fortune 500 companies and the nation's largest government agencies.
High Wire has 125 full-time employees worldwide and four U.S. offices, including a U.S. based 24/7 Network Operations Center and Security Operations Center in Chicago, with additional regional offices in Puerto Rico and United Kingdom.
High Wire was recently ranked by Frost & Sullivan as a Top 12 Managed Security Service Provider in the Americas. It was also recently named to CRN's MSP 500 and Elite 150 lists of the nation's top IT managed service providers.
Learn more at HighWireNetworks.com. Follow the company on Twitter, view its extensive video series on YouTube or connect on LinkedIn.
Forward-Looking Statements
The above news release contains forward-looking statements. The statements contained in this document that are not statements of historical fact, including but not limited to, statements identified by the use of terms such as "anticipate," "appear," "believe," "could," "estimate," "expect," "hope," "indicate," "intend," "likely," "may," "might," "plan," "potential," "project," "seek," "should," "will," "would," and other variations or negative expressions of these terms, including statements related to expected market trends and the Company's performance, are all "forward-looking statements" within the meaning of the Private Securities Litigation Reform Act of 1995 and involve a number of risks and uncertainties. These statements are based on assumptions that management believes are reasonable based on currently available information, and include statements regarding the intent, belief or current expectations of the Company and its management. Prospective investors are cautioned that any such forward-looking statements are not guarantees of future performances and are subject to a wide range of external factors, uncertainties, business risks, and other risks identified in filings made by the company with the Securities and Exchange Commission. Actual results may differ materially from those indicated by such forward-looking statements. The Company expressly disclaims any obligation or undertaking to update or revise any forward-looking statement contained herein to reflect any change in the company's expectations with regard thereto or any change in events, conditions or circumstances upon which any statement is based except as required by applicable law and regulations.
Company Contact
Susanna Song
Chief Marketing Officer
High Wire Networks
Tel +1 (952) 974-4000
Media Relations
Tim Randall
CMA Media Relations
Tel +1 (949) 432-7572
Investor Relations
Ronald Both or Grant Stude
CMA Investor Relations
Tel +1 (949) 432-7557