By John "JP" Peterson, Chief Product Officer, High Wire Networks
Cyberthreats are the scourge of our day. Few would argue, but there's little consensus about what to do about it. The vanishing perimeter is to blame. We've now got to protect an ephemeral network edge made up of devices that are not only portable but mobile.
Secure Service Access Edge (SASE) architectures emerged as a cloud-based answer to this problem. In 2019 Gartner, a leading technology research firm, called SASE the "future of network security" because it uses software-defined, dynamically-created, policy-based and cloud-delivered security to lock down access at the ever-expanding network edge.
Vendors and enterprises were quick to jump on the SASE bandwagon to retain centralized control over network security. It's been and continues to be a long and expensive journey because we've been building the car along the way.
Instead of continuing to go down the long and winding SASE road, cybersecurity experts like me believe it's time to go a different route. Rather than put security in the cloud, let's put it in the critical access point– the web browser.
We're not alone in this thinking. Gartner says, "By 2030, enterprise browsers and extensions will be the core platform for delivering workforce productivity and security software on managed and unmanaged devices for a seamless hybrid work experience."
What is Browser-based Security?
Browser-based security comes in two forms:
Enterprise Browser- a standalone application with integrated security and centralized policy management that replaces the existing browser
Browser Extension- a plugin to an existing browser like Google Chrome or Microsoft Edge that delivers security services
Enterprise browsers and extensions promise a lightweight, low-latency and low-cost way of delivering the functionality of existing security technologies like SASE.
Gartner predicts that enterprise browsing products will compete with and replace some incumbent legacy security tools such as:
Virtual Private Networks (VPN)
Virtual Desktop Infrastructure (VDI)
Remote Browser Isolation (RBI)
Zero Trust Network Access (ZTNA)
Cloud Access Security Broker (CASB)
Secure Web Gateway (SWG)
Why is Browser-Based Security a Good Idea?
The web browser is the tool used the most at work to access information, social networks, and cloud-based productivity apps. As such, it's the tool cybercriminals target the most. Protecting traffic to and from the web browser is paramount.
With a SASE platform, you need to send browser traffic to the cloud, which significantly impacts performance, slowing page load times by tens of seconds compared with milliseconds using secure browser alternatives. On top of suboptimal performance, you must also pay for SASE servers in the cloud, while secure browsers and extensions are low-cost local applications.
Additionally, secure browsers can leverage the distributed computing power of all other browsers/extensions in their network for free rather than paying a SASE provider for high-cost cloud computing.
Secure browsers offer better use of compute resources, reduce latency, improve performance issues and result in a better defense position.
Why Is 'Bring Your Own Browser' Security a Better Option?
While both secure browser forms have merit, the browser extension, or "bring your own browser" approach, is the better option for the following reasons:
It's easy to adopt. Users continue to use the browser they like.
It's easy to deploy. Users are familiar with other browser extensions for quick access to apps they use every day.
It enables the delivery of the same security services provided over SASE platforms.
Some of the capabilities a secure browser extension can deliver include:
Antivirus
Antiphishing
Data Loss Protection
Secure Web Gateway
Firewall
More
It's early days for secure browser technology, but the sky is the limit.
What is the Future of Secure Browser Extensions?
A browser security module offers a range of exciting possibilities for the future. It has more capabilities than just a browser extension. Here are a few we're building into the Overwatch CyberLab SWARM™ Browser Security Module:
Strength in numbers– if all users had secure browser extensions, then all browsers could talk to each other and share information to mount a better defense. So, for example, when one user ("patient zero") clicks on a phishing link, other users will be automatically protected from doing so. It's like a hive mind or herd immunity. We SWARM™ together, also known as Secure Web Application Response Module.
Application Proxy– There's only so much you can do inside the browser. However, if you extend the browser's capability into the operating system (OS), you have nearly infinite capabilities. To make this happen, we've built an OS Communication Proxy™ that bridges the browser to the OS, not unlike middleware.
Embedded URL Inspection™– Security solutions commonly inspect the main URL for a web page but not the embedded URLs like those for ads, videos and graphics. Many times these URLs lead to sites that are compromised. SO, the trusted site may be propagating malicious code through embedded URLs. We inspect them all in real-time.
Known vs. Unknown– The security industry has done a good job of blocklisting known phishing sites a poor job of detecting unknown phishing sites. Sometimes phishing sites are unknown because they target one person in a spear phishing or whaling campaign. To detect these unknown phishing sites, we've created AI-driven tech that investigates the URL like a human security analyst. Essentially, we've put the human mind in an algorithm to check several variables before the page is allowed to load. If the analysis comes back as high risk, the browser can alert the user, block the site or display it as "read only" so the user cannot enter their personal or financial information.
Conclusion
The potential of secure browsers is exciting and promising. Gartner agrees, noting that the browser will become a platform from which enterprises can distribute software, collect intelligence, control access and securely enable remote work.
About the Author
John "JP" Peterson is the Chief Product Officer for High Wire Networks,
Inc. (OTCQB: HWNI), a leading global provider of managed cybersecurity and technology enablement. Peterson leads High Wire's Overwatch Cyberlab, Inc. and High Wire's product strategy and development. He brings to the position more than 30 years of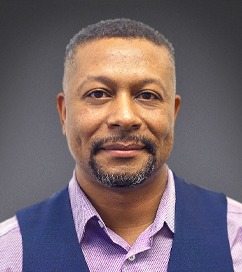 entrepreneurial and executive experience in product development, sales engineering and technological innovation at leading global technology and cybersecurity companies, including Ericom (Ericsson), Cisco Systems, Fortinet, Barracuda Networks, Juniper Networks, Comodo, U.S. Robotics and 3Com. Peterson has led several tech startups he helped fund and scale through acquisitions and initial public offerings. He is a prolific inventor of leading-edge cybersecurity technology and is named on 13 patents and patent applications that represent major advances for the industry.
"JP" Peterson can be reached online at john.peterson@highwirenetworks.com and at our company website highwirenetworks.com