Turbocharge Your
Cybersecurity Growth Engine
Our technical crew led by CTO David Barton makes sure the Overwatch platform is running on all cylinders.
Hop in the Driver's Seat!
You're in control of how fast our partnership goes and in what direction.

Accelerate Your
Cybersecurity Success!
We train you to evangelize risk mitigation, regulatory compliance and good cyber hygiene to win over customers.
Tune Up Cybersecurity Performance
Get set for high performance under any track conditions with our 24/7 SOC, enhanced by SOAR.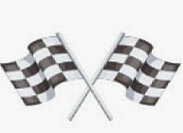 Win Loyal Fans!
Move from Trusted Advisor to Trusted Authority on Cybersecurity.