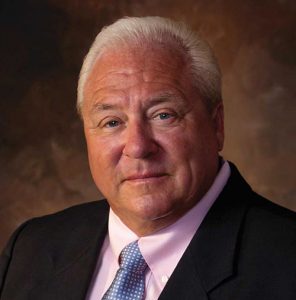 BATAVIA, IL, June 11, 2018:  We welcome Joe Barnas, High Wire Networks newest senior account executive. He brings more than 30 years of sales and sales management experience, specifically in the communications and IT industry, with a focus on Cloud, managed services, IaaS, networking, and consulting.
In conjunction with the Company's SOCaaS launch early next week, Barnas will have an integral role in the implementation and direct sales of the security offering. "Joe will work hand in glove with our existing sales force to work and manage deals related to SOC," said President and CEO Mark Porter.
"Additionally, Joe will work to grow our partner base for the SOC and software tools, and as he does so, traditional services will likely flow from those relationships back to our salesforce."
Barnas previously worked as director of Sales for collab9, a cloud services provider in the UCaaS market. He also held director positions at dinCloud, Allied Digital, and for Xeta Technologies' global accounts. Aside from a successful sales career, he started and operated Broad Horizons Capital, Inc. which provides communications consulting, infrastructure solutions and financial facilities to medium sized businesses and Fortune 1000 customers.
"The primary drivers for my success have been persistence and delivering solutions to customers while not overselling," Barnas said. "Anyone can be sold once, but one must deliver, to make them a true customer."
He is a sought out speaker, presenting at ITEXPO East and Cloud4SMB Expo. When Barnas isn't working, he enjoys spending time with his wife and two children. The Floridian enjoys running, golfing and occasionally picking up a softball.
Barnas' first day is June 18th.
You can reach him at joe.barnas@highwire