By: Stan Herring, Director of Security Product & Strategy at High Wire Networks
Today, we spend a significant amount of our work-life in a web browser. It's overwhelming how fast companies have moved their infrastructure and applications to the public cloud. Private networks are being replaced with bigger bandwidth internet connections (SD-WAN). This modern-day paradigm makes us more dependent on the Internet for our day-to-day business activities.
Already in 2018, small-to-medium enterprises (SMEs) are experiencing massive cyberattacks.  Malware, phishing, and ransomware attacks continue to evolve and become harder to detect and defend. Even with expensive security products such as next generation firewalls, intrusion detection, and sophisticated end-point solutions, our data and other assets could be compromised.
The way we currently secure our businesses is not enough. We cannot keep our businesses safe with simply increased or more sophisticated hardware and applications. We must involve people in the processes. Let me explain: Even with the best firewalls and best security policies, companies are not fully secured unless trained people are looking at the systems 24 x 7 x 365, analyzing and correlating data in real-time from all sources.    
Proactive professional security monitoring is now imperative to safeguard businesses that are constantly under attack. Security organizations and government initiatives such as NIST, SANS and OWASP and compliance requirements such as PCI, HIPAA, SOX, HiTrust, NERC, FISMA require continuous security monitoring to guard against cyberthreats.
It is very important to add detection to your current prevention measures. Consider what a 24×7 team of cyber-professionals with specialized correlation tools could add to your security posture. This year detection will be KEY to ensuring security– to stop malicious attackers and their evolving capabilities. If we don't make that a priority, companies will continue to be breached.
In 2017 more than 50 percent of security breaches could have been prevented if there were trained cyber-analysts monitoring the networks. Verizon's data breach report concluded, "It is far more common for companies to learn they'd been breached from a third party, rather than discovering the breaches themselves."  Furthermore, the threat does not always come from an outside source– 1 in 10 breaches investigated came from inside the company. Most of them took months or years to discover. It doesn't mean employees are maliciously stealing and sharing company data; it's just not uncommon for employees to mishandle data, install unapproved software or use USB devices from home. This becomes a costly endeavor to fix.
Check this blog next month to find out how High Wire can give you the benefits of 24×7 live security monitoring and threat response without the cost of building, training and staffing it yourself.
Call or email us today to see how High Wire Networks can help you earn the trust of your clients for all their service events today.  Call 952.974.4000 or email us at overwatch@highwire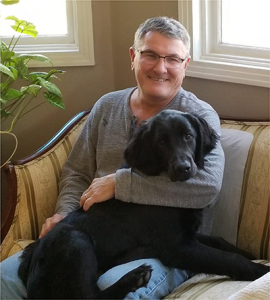 (Picture: Herring and Hamilton at home in Nashville)