Posted on August 30, 2018 by Susanna Song
I can hear the thumping of footsteps above me, as I sit in the basement office. It's hardly a distraction when you know your Company's headquarters will triple in size. It's part of my routine when I arrive in the morning and leave at the end of the day– to stick my nosy self in to the center of the construction site and probe in wonderment. The renovations have come a long way. Our painting contractors recently finished freshening up the walls with 14 different colors (my favorite is the red accent wall in the far back conference room). Electricians have been in and out, modernizing and installing our light fixtures. Just last week, our floors went in. "Vinyl planks are all the rave," exclaimed one of the building contractors, as he carefully assembled the pieces on the ground. The gray carpeting brings warmth and professionalism to our side offices and Security Operations Center.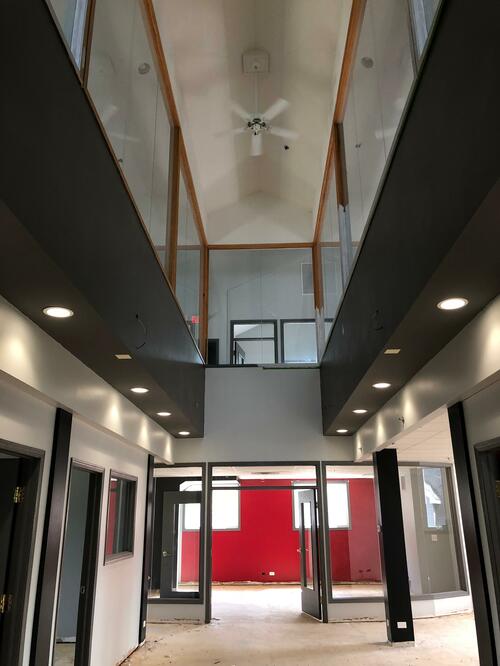 Thanks for taking an interest in our office makeover. We can't wait until our furniture arrives and we settle in to our new space.
Thanks to our friends at Vertical Interior Design (@VertIntDesign) for the forethought and expertise.