Initial 100 Stores Undergoing Technology Upgrades to Improve Mobile Wi-Fi Access and Enhance Customer Shopping Experience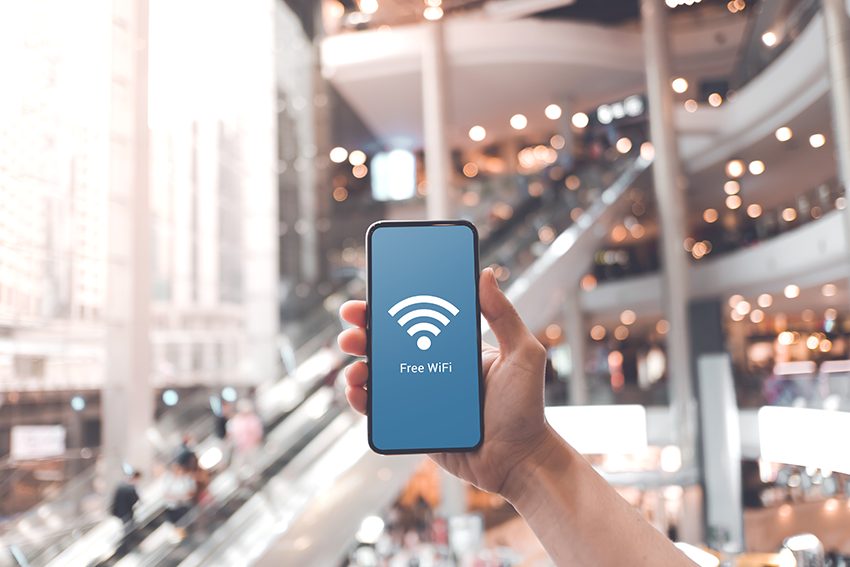 High Wire Networks, Inc. (OTCQB: HWNI), a leading global provider of managed cybersecurity and technology enablement, has secured through one of its premier channel partners a $1 million mobile Wi-Fi upgrade project for a nationwide department store chain.
The project requires the installation of 6,000 new or upgraded Wi-Fi access points across more than 100 store locations. By upgrading to the latest, most secure Wi-Fi technology, the retailer can execute on its digital transformation strategy designed to enhance the in-store shopping experience and realize a competitive advantage.
The project is planned for completion by October, after which High Wire anticipates the retailer will look to begin a next phase with additional store locations.
"This major win reflects not only the strength of our channel partner network, but also how our partners look to High Wire as a service delivery leader capable of efficiently and cost-effectively delivering on multi-site technology deployment at this scale," stated company CEO, Mark Porter. "We believe it shows that our ability to coordinate the project from our global service center and draw from our network of more than 15,000 highly qualified technicians worldwide sets us apart from our competitors."
The win is the fourth large scale multi-site project or expansion the company has announced this year, including a $5.3 million Wi-Fi upgrade project in April for another nationwide retailer. That win came from one of the world's largest technology resellers and integrators that has secured more than $35 million in projects for High Wire.
To learn more about High Wire and its award-winning managed cybersecurity and IT enablement services, visit HighWireNetworks.com or view the company's video series on YouTube.
About High Wire Networks
High Wire Networks, Inc. (OTCQB: HWNI) is a fast-growing, award-winning global provider of managed cybersecurity and IT enablement services. Through more than 625 channel partners, it delivers trusted managed services for nearly 1,000 managed security customers and tens of thousands of technology customers. Its end-customers include hundreds of Fortune 500 companies and the nation's largest government agencies.
High Wire has 125 full-time employees worldwide and four U.S. offices, including a U.S. based 24/7 Network Operations Center and Security Operations Center in Chicago, with additional regional offices in Puerto Rico and United Kingdom.
High Wire was recently ranked by Frost & Sullivan as a Top 12 Managed Security Service Provider in the Americas. It was also recently named to CRN's MSP 500 and Elite 150 lists of the nation's top IT managed service providers.
Learn more at HighWireNetworks.com. Follow the company on Twitter, view its extensive video series on YouTube or connect on LinkedIn.
Forward-Looking Statements
The above news release contains forward-looking statements. The statements contained in this document that are not statements of historical fact, including but not limited to, statements identified by the use of terms such as "anticipate," "appear," "believe," "could," "estimate," "expect," "hope," "indicate," "intend," "likely," "may," "might," "plan," "potential," "project," "seek," "should," "will," "would," and other variations or negative expressions of these terms, including statements related to expected market trends and the Company's performance, are all "forward-looking statements" within the meaning of the Private Securities Litigation Reform Act of 1995 and involve a number of risks and uncertainties. These statements are based on assumptions that management believes are reasonable based on currently available information, and include statements regarding the intent, belief or current expectations of the Company and its management. Prospective investors are cautioned that any such forward-looking statements are not guarantees of future performances and are subject to a wide range of external factors, uncertainties, business risks, and other risks identified in filings made by the company with the Securities and Exchange Commission. Actual results may differ materially from those indicated by such forward-looking statements. The Company expressly disclaims any obligation or undertaking to update or revise any forward-looking statement contained herein to reflect any change in the company's expectations with regard thereto or any change in events, conditions or circumstances upon which any statement is based except as required by applicable law and regulations.
High Wire Contact
Susanna Song
Chief Marketing Officer
High Wire Networks
Tel +1 (952) 974-4000
Media Relations:
Tim Randall
CMA Media Relations
Tel +1 (949) 432-7572
Investor Relations:
Ronald Both or Grant Stude
CMA Investor Relations
Tel +1 (949) 432-7557