Posted on September 14, 2018 by Susanna Song
"Just giving this old building some love," shouted the mason standing on a scissor lift several feet above me, as he smeared mortar in the joints between the bricks, repeatedly. The sun beamed down on his head as he went about this tedious project. My eyes couldn't help but wander, panning up and down the front facade, where thousands of naked bricks awaited their turn.
For the past two weeks, we've seen contractors tuckpoint** the exterior walls of this former church, built a century ago. The front entrance has been off-limits to High Wire employees, so contractors can freely spread out their machinery and materials, without creating a nuisance or hazard for us.
If you scroll down, you can watch a quick video and browse through some pictures of the latest project, plus a quick update on our interior progress.
**Tuckpointing" is a repair process which stops the destructive process and provides numerous benefits. Harsh weather conditions, particularly excessive amounts of water, can damage the surface. This process is to grind out the joints and remortar.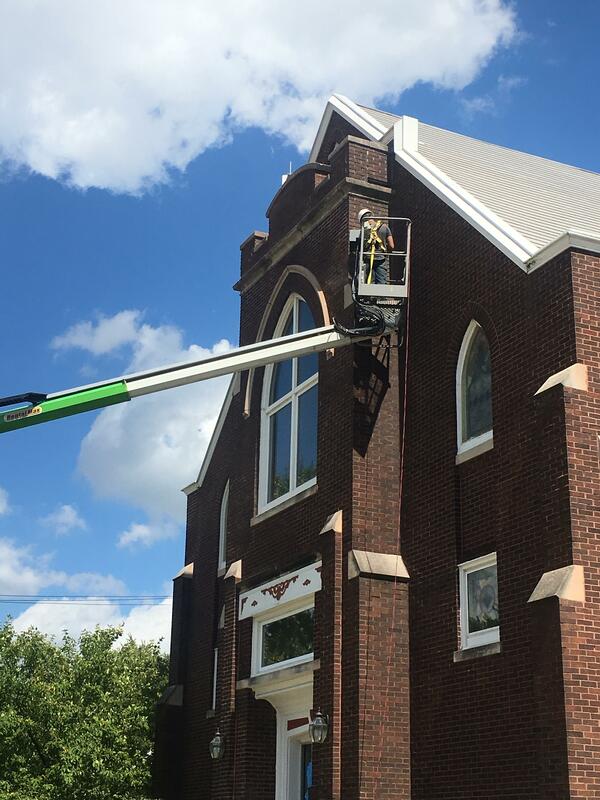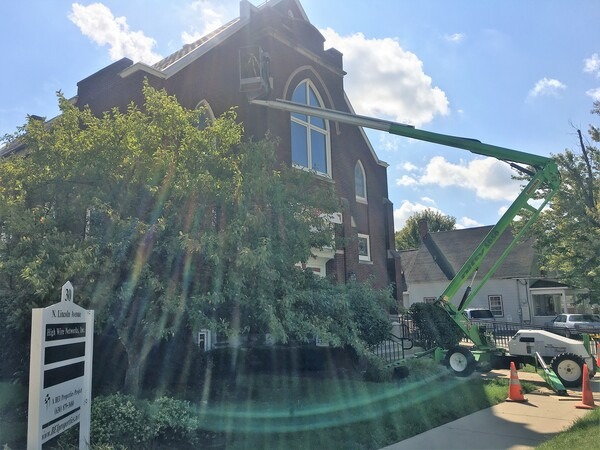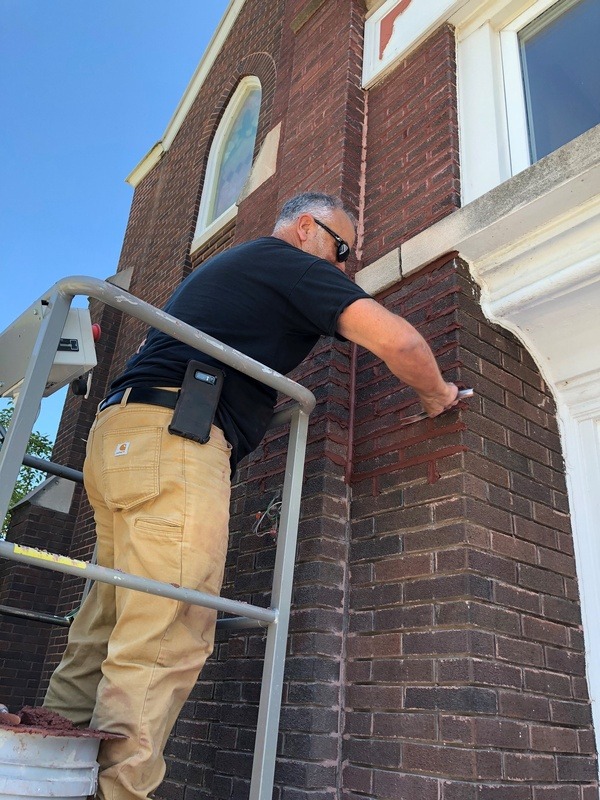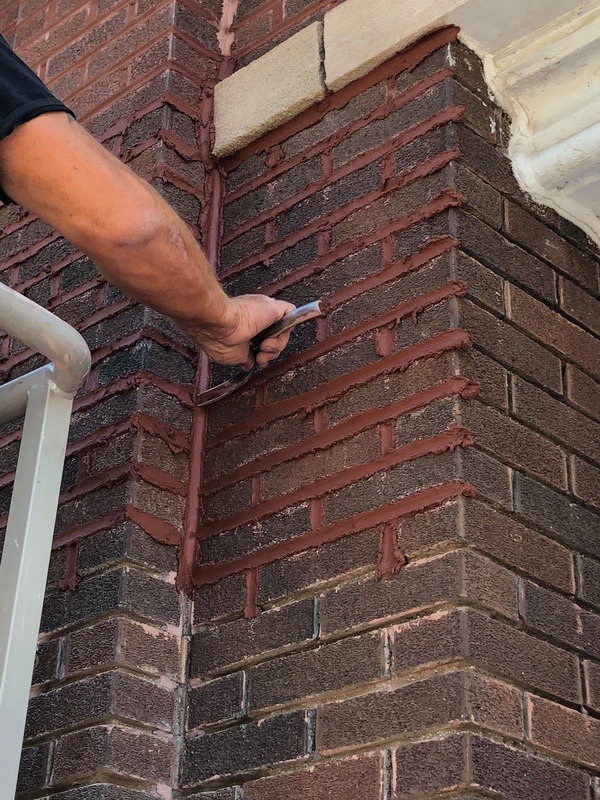 Update: Some of us have moved upstairs, into the conference rooms, where tables and chairs have also been relocated. Our main conference room will be equipped with unified cloud-based communications, for voice over IP and video conferencing. Our very own, Vince Zobel, is installing large plasma displays. Even though the renovations are not finished, the 2nd floor is becoming a welcome space for all.